详情介绍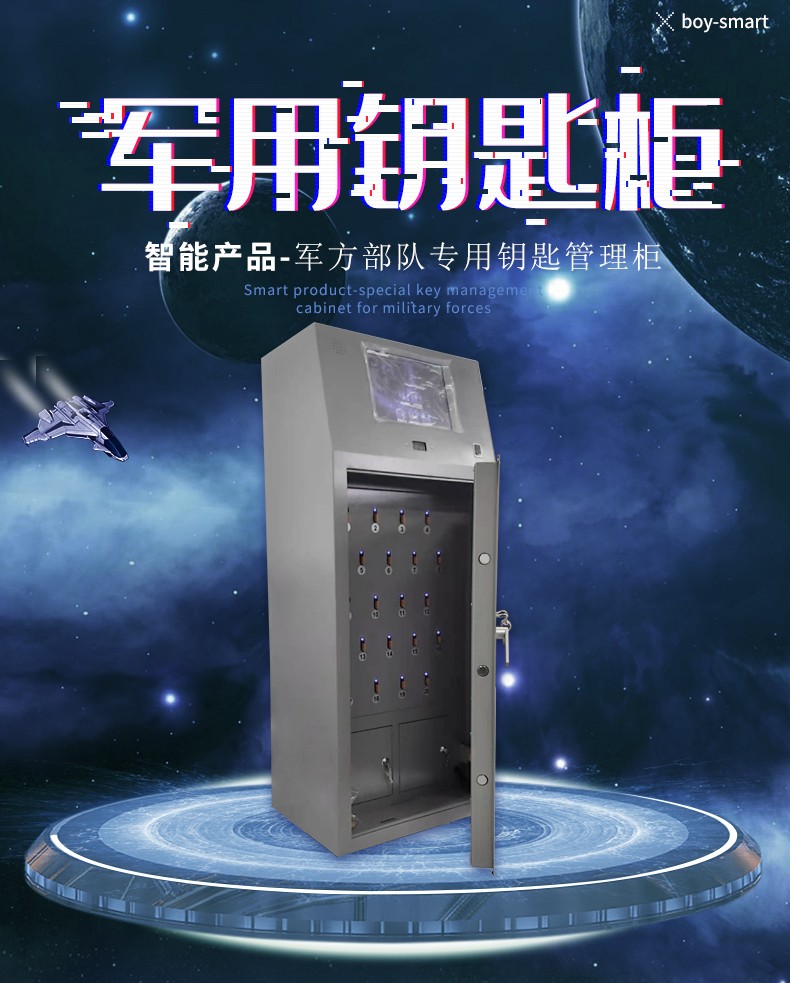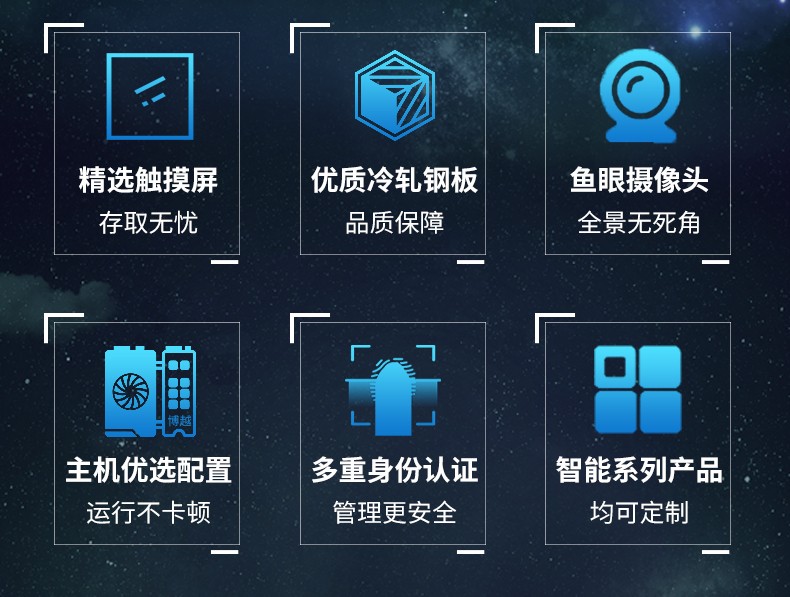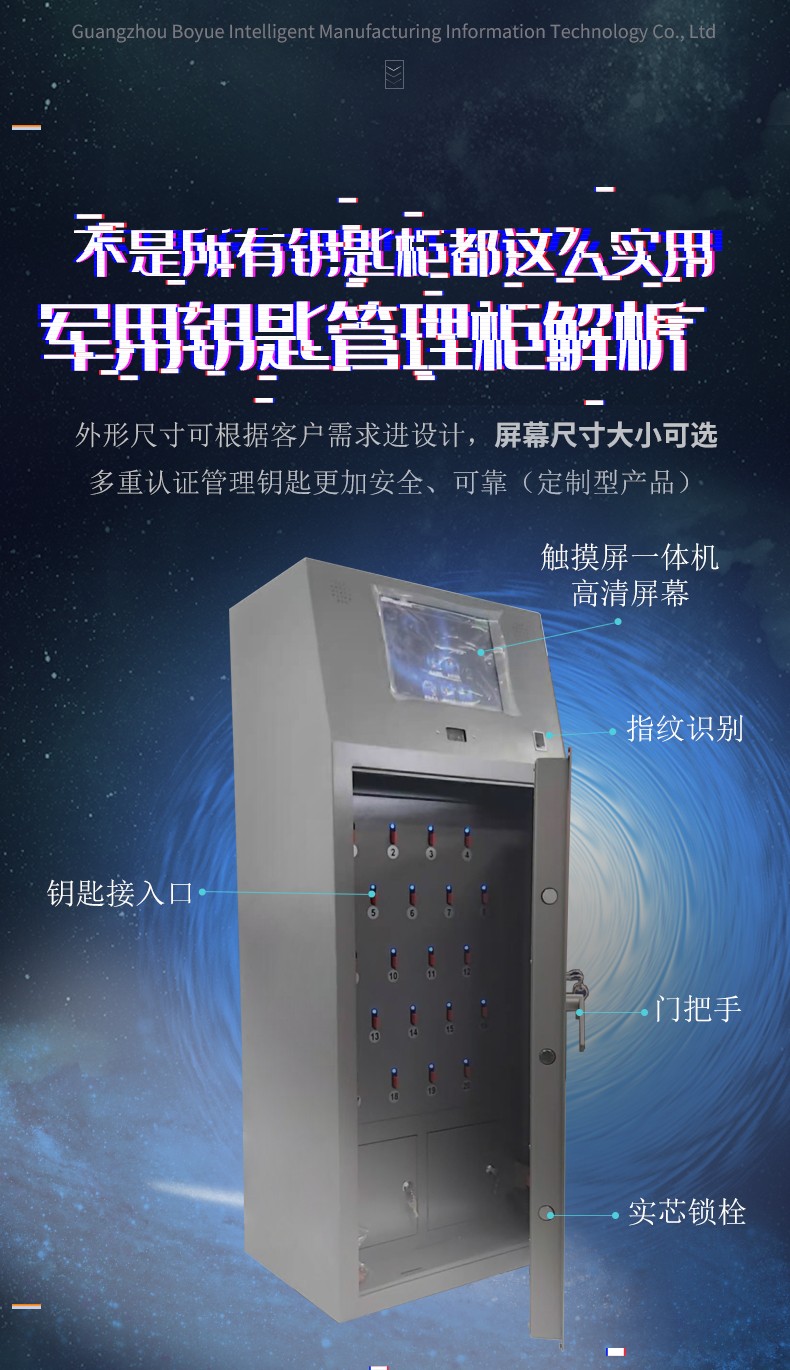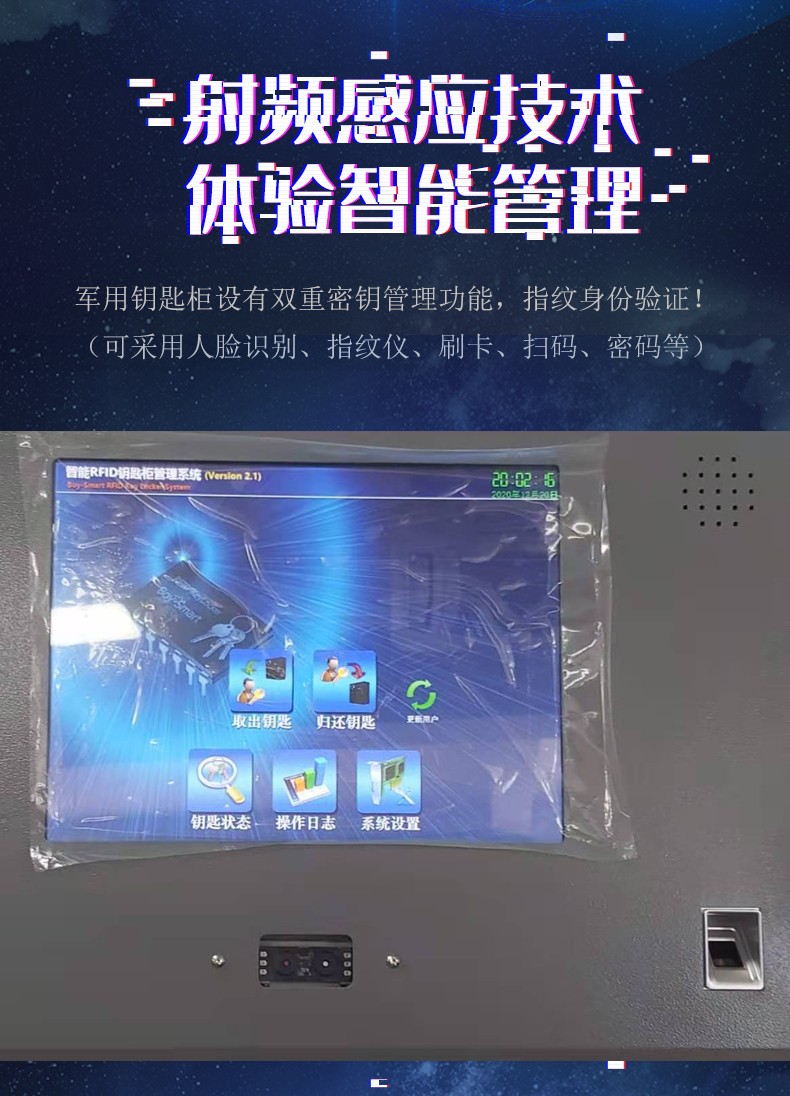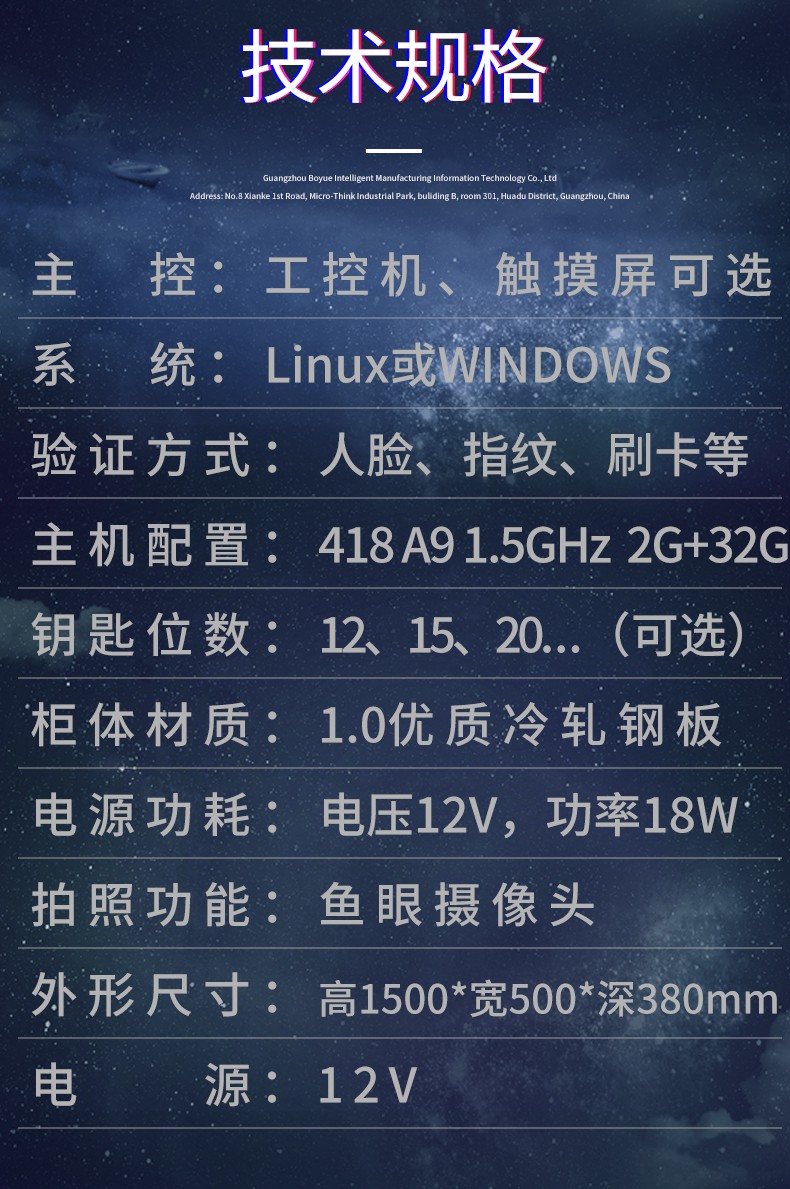 The 20-bit military smart key cabinet mainly adopts fingerprint identification (customized The key cabinet can be accessed through authentication methods such as networking, face recognition, fingerprint reader, code scanning, password, card swiping, etc.), and only after passing the verification can the key cabinet be opened and the key returned.
Smart key cabinet product parameters :
| | |
| --- | --- |
| Master | Industrial PC, touch screen all-in-one 7-inch touch screen, 10-inch touch screen optional |
| Number of keys | 20bit (customizable) |
| Host configuration | 4418 A9 1.5GHz 2G+32G |
| System | Linux or WINDOWS |
| Power | 12V |
| Authentication method | Fingerprint identification (customized optional: fingerprint, face, password, swipe card, QR code) |
| Digital tube | optional |
| Power consumption | input voltage 12V, power consumption 18W |
| Cabinet Material | 1.0 high quality cold rolled steel sheet |
| Key identification form | RFID tag electronic identity reading |
| Photo function | Fisheye camera (optional) |
| Outline size | height 1500mm * width 500mm* depth 380mm (support customization) |
| Secondary development | Support secondary development customization or OEM |
Military smart key lockerSoftware function introduction:



1. The smart key locker can strictly manage the authorized keys.




2, RFID key real-time presence detection, remote query key usage, automatic key usage log, abnormal alarm record, true Fake key identification, two-person verification to open the cabinet, bound key to take photos, WeChat applet scan code to open the door to retrieve the key.




3. It can manage the relevant information of all management personnel, including: the management personnel's name, card reading information, the key under management number etc.




4. The smart key cabinet adopts a safety electric control lock: only authorized users can open it.




5. Record all operations of the system, with retrieval and printing functions; RFID key number, user or time can be selected Generate corresponding reports.




6. The smart key cabinet can be equipped with a backup battery, and when the system is powered off for a long time, the lithium battery can still maintain memory.




7. The smart key cabinet can be equipped with digital tube, which consumes less power. The key location can be quickly inquired.




8. Each key position is equipped with an LED indicator. When the key cabinet is retrieved, the LED flashes, and when the key is returned by mistake, the LED The light has a warning status.




9. The smart keychain can provide a variety of colors, the keychain stainless steel ring once seal the key, the smart keychain is implanted RFID electronic identity tag, can be contactless hanging identification key electronic identity information.




10. You can use the mobile phone approval process to control the retrieval and return of keys.